Welcome to the USS Atlantis!
While various local powers strive to throw the Beta Quadrant into chaos, the USS Atlantis (NCC-81424) continues the original mission of the Federation: scientific discovery and cultural exchange.

As more and more Starfleet resources throughout the Federation are shifted into military roles to counter the growing threats posed by its opponents, the Atlantis helps fulfill the scientific goals of the Federation and Starfleet.




Numerous positions remain available, especially:

* Specialist positions in Sciences, such as historian, astrophysicist, biologist, linguist, etc.
* Specialist positions in Engineering, such as damage control, impulse engines, warp engines, matter/energy conversion, etc.
* Assistant Chief Engineering Officer
* Assistant Chief Medical Officer
* Assistant Chief Operations Officer

Most assistant chief roles are presently filled with NPCs, but please do not hesitate to apply regardless.

Join Today!




USS Atlantis is a proud member of Bravofleet Task Force 93.




The USS Atlantis is the proud winner of the award for Bravofleet Task Force 93 Simm of the Month for June and December 2019, the award for Bravofleet (overall) Simm of the Quarter for Q2 2019, and most importantly, Bravofleet (overall) Simm of the Year 2019! Our players have repeatedly won Player or Post of the Month within Task Force 93, as well as several Bravofleet Commendations.
Latest News Items
Posted on 25 Feb 2020 @ 3:54pm by Captain Yulin Rael in General News
Fellow Atlantis players,

I just wanted to direct everyone's attention to the following announcement.

What this means
When Bravofleet jumps to 2399 following the conclusion of Season 1 of Star Trek: Picard, two things will be abolished for mainline Bravofleet canon simms:
-The Starfleet Marines
-The use of rank sets beyond the main three colours: red, yellow, teal

The reason for this is to drop some of the aspects of Bravofleet that make accessibility more difficult. So certain parts which are pure fanworks and inconsistent with what we've seen on screen are going away.

Personally I think this is a smart move and will permit Bravofleet to grow.

What this means for USS Atlantis specifically
Nothing! Based on previous discussions we had here, the consensus was that Atlantis was not going to move forward to 2399 with the rest of the fleet. Instead, ahead of the time jump and adoption of these new changes, we have been transferred to Task Force 99, specifically to a new Task Group of "Bravofleet Legends" for simms who decided to stay in the ~2389.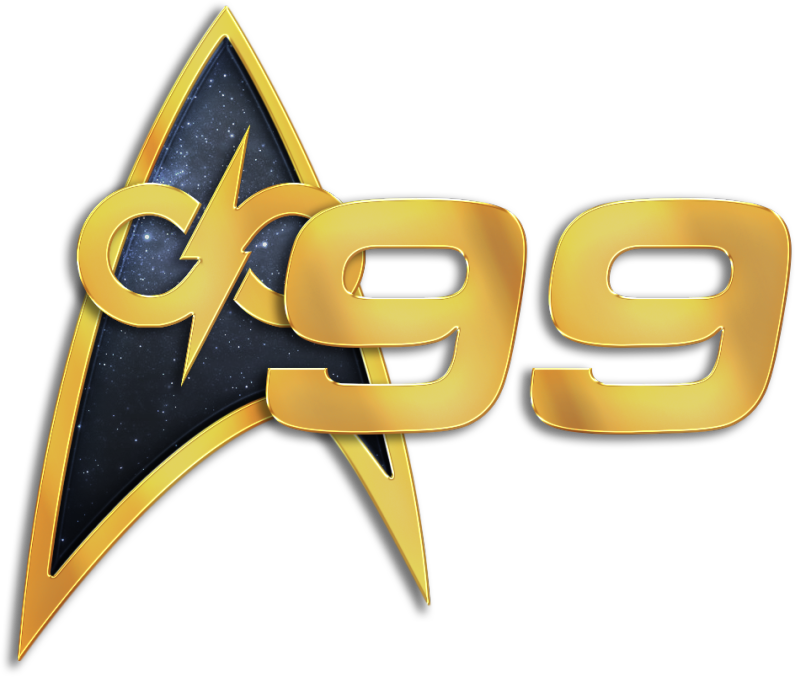 Of course, it also doesn't affect us because we have no Marine Corps, and aside from Vorul, with whom I wanted to be clever, we also only have people in the three main colours. Vorul could have easily been red; I just wanted to play with the tools at my disposal.

What this means elsewhere
Some of you are on other Bravofleet main timeline simms, and some/most of those will be moving to the year 2399 and adopting this new model. Indeed, I'm on one game that's definitely time jumping, one that's debating it, and one that's also moved to Task Force 99. If you want further information about the move to 2399 and the changing future canon, I'd encourage you to reach out to your COs on the other games. I'm also happy to direct any questions to the Admiralty, with whom I remain in close contact (indeed, I'm remaining TFXO for TF93, even after Atlantis leaves).

Thank you for your attention.
Posted on 14 Feb 2020 @ 4:54pm by Lieutenant Commander Alashanee Greystone in General News
Hey all,

No, it's not really a mutiny, I just couldn't think of a title. Lol.

Just going to start out by stating that I'm sorry for my lack of activity over the last couple of weeks. The simm took a backseat to real life, unfortunately, as what happens to everyone and I couldn't sit down and write anything. Also why it seemed like the mission had slowed down somewhat. So thanks for everyone sticking it out patiently. :P

As you can tell by the big group JP that Andrew sent out, we are starting (finally) the trial phase of the mission. This one should be relatively faster paced than the first half. Some are involved directly in the trial, others not so much but we are encouraging side stories taking place outside the primary mission (as per usual). These could be about anything; viewpoints about the trial, subplots, etc. As always, any ideas for anything relating to or not relating to the mission are welcome. :)

Also, over the next few days, everyone can expect a JP from me (via Cmdr Jamison) completely unrelated to the mission. This will be more about departmental meetings and will especially give some not directly involved something to do in the meantime.

So with that said: I hope everyone has a great weekend. :)

-A
aka LtCmdr Greystone
Posted on 06 Feb 2020 @ 10:18am by Captain Yulin Rael in General News
Colleagues,

Some of you may have seen the recent notice about a change coming up in Bravofleet. If you haven't, I encourage you to check out this announcement.

Basically, there is a plan to transition Bravofleet into something beyond its current model as a simming network. It will enable players to write larger stories collectively, as well as participate in simms.

The initial request that the announcement is making is that all players register with BFMS, the Bravofleet Management System. You can register by clicking here. When you have done so, please send me a message, because I will want to link you in BFMS to Atlantis.

I would like at least a few of you to register, so we have a fairly accurate participant's list on the Bravofleet website. We currently have nine players, but only three are registered and linked to the Atlantis (myself, Greystone, and Kelea). I know a few more of you are on other games, too, and they may demand registration in time.

WHAT THIS MEANS FOR YOU INSIDE ATLANTIS:

Nothing. In all honesty, whether you register with Atlantis or not, whether you register in BFMS or not, it will not change the experience within Atlantis. We will continue to write our stories as we always have.

You may have heard that the fleet will be changing its operating year to 2399. This is happening, but Atlantis will not be jumping forward. At most we may retcon that the minor changes to canon being reflected in Picard (which I will not spoil, in case you haven't seen it yet) will be adopted into our past and can be referenced. Atlantis will shift Task Forces within Bravofleet to remain in its current year. We will also be using a custom map instead of the BF canon one (which I'm slowly making).

WHAT THIS MEANS FOR YOU OUTSIDE ATLANTIS:

Whatever you want. If you have a BFMS account, you can participate as much -- or as little -- as you want in other initiatives. But I'd suggest you check them out. Some of them could be quite a lot of fun.

If you choose not to register, you may be ineligible for awards at the Task Force level, but I suspect that those who do not wish to register will not be put off by that.

OTHER:

If anyone has any questions, comments, or concerns, please bring them to me. As Task Force Executive Officer, I'm fairly well placed to answer, or at least find answers if I don't already have them.

Thank you all for your attention.
Posted on 05 Feb 2020 @ 1:36pm by Captain Yulin Rael in General News
Monthly Report, USS Atlantis, December 2019


Crew

We currently sit at nine players. I removed our chef, Ethan Bannister, for inactivity.

We also have an ever-growing cast of PNPCs, some of which are only here temporarily. The current total is 13 linked NPCs. If you have ideas for NPCs, please let us know so we can work to see if they fit into the simm. My only really big piece of guidance is that they cannot be commissioned Officers.

ACTIVE:
-Captain Yulin Rael
-Lieutenant Commander Alashanee Greystone
-Lieutenant Leland Hawksley
-Lieutenant Keri Kelea
-Lieutenant Zuub
-Lieutenant Raygi Benyan
-Lieutenant jg Ne'Tel
-Lieutenant jg A'drey Weaver
-Ensign Colette Blanchet

NPCS:
-Cassandra Reyes (Rael)
-Crewman Lisa Westaway (Rael)
-Petty Officer Second Class Nellie Farrant (Rael)
-Commodore Juliet St. Clair (Rael)
-Commander Vorul (Rael)
-Chief Petty Officer Kala Anjar (Greystone)
-Staff Warrant Officer T'Para (Greystone)
-Verok (Greystone)
-Commander Henry Jamison (Greystone)
-Petty Officer Second Class Amelia Wilde (Kelea)
-Lyta Kelea (Kelea)
-Warrant Officer Helen Walker (Hawksley)
-Matser Warrant Officer Miles Reynolds (Hawksley)

Website

We have been working with Ne'Tel to produce cool new images for the website! Stay tuned!

If there is something anyone sees on the website that appears out of place, please let your command team (Greystone and I) know. There are still some pages that likely have nothing on them. I want to build our website so there's a lot of information about the ship and our mission.

Sim
In December, we posted a total of 21 posts! That's triple the previous month! Good work team.

Mission Recap

Following a brief stay at Starbase 611, where we took on Commodore Juliet St. Clair, Task Force Executive Officer for TF93 as a passenger en route to Deep Space Six, near the Raeyan Transit Corridor and our new area of operation, and where Commander Yulin Rael received a promotion to Captain.

Meanwhile, Commander Greystone and Lieutenant Ne'Tel are investigating allegations that the Assistant Chief Security/Tactical Officer assaulted the Nurse. A bar fight broke out between the suspect and the accuser's boyfriend. Both have spent a few days in the brig for conduct unbecoming. The boyfriend, Leland Hawksley, has been released. Commander Greystone has gone on a temporary leave of absence, in search of something that will help with the investigation.

As we move into a trial phase, Starfleet has sent a JAG Officer, Commander Vorul, to oversee it, and Commander Henry Jamison, to lead the defense and act as XO until Commander Greystone returns.

Player of the Month

This month, the award for Player of the Month goes to Zuub! Our Chief Medical Officer ably handled Amelia's tragic miscarriage, saved a life when the nurse decided to end hers, and has been involved in some great interpersonal posts. I look forward to working with her both as a top medical witness in the trial and in using her medical expertise during the Side Quest.

Post of the Month

Now normally I won't give Post of the Month to a post I co-wrote (unless it was an ensemble post). But XO Greystone insisted that "Yet More Awkward Morning Conversations", written by Greystone (as Anjar), Kelea (as Amelia), and myself (as Lisa). My understanding is that this came largely because of Lisa telling off Anjar for his behaviour, which greatly complicates his situation and risks severe harm to himself and those for whom he cares.

Ideas

Please let us know if you have any ideas or things you'd like to see come of the sim. We are open to your ideas and suggestions.
Posted on 19 Jan 2020 @ 8:21pm by Captain Yulin Rael in General News
Congratulations team! Bravofleet has decided that USS Atlantis should be named Sim of the Year for 2019! Not just for Task Force 93, but for the whole of Bravofleet!

I'm very proud to be leading us in this game. We were founded a little over a year ago. We've had our ups and downs. We won Sim of the Quarter for Q2 2019. We had a complex story for our first real mission that lasted a long time but also went some directions no one could predict. We also had a rocky start; we were briefly infiltrated by a known troll whom I managed to evict before we were two weeks old and we lost half our crew quite suddenly, all of whom have been replaced by amazing players. It seems our bad times helped shape us for even better good times. :)

It wouldn't have been possible without each and every one of you producing very well written posts and compelling stories. The Rall story was something I came up with some time ago but a huge number of elements from it came from you all including the forced solo posts, the genetic diversity problem their cattle/aliens were facing, and the idea of their telepaths. The current mission is largely being driven by our XO while I'm stick-handling the Side Quest and a little moral dilemma piece. Some of us jokingly (and lovingly) refer to Atlantis as "USS Days of Our Lives" for the interpersonal relations stories we produce. That's driven so much by the players who write interesting and sometimes quirky characters that we feel compelled to write friendships and love stories with.

Separately, I want to share that our Lieutenant Keri Kelea was named Task Force 93 Player of the Month!

And! Our post "Awkward Morning Conversations" won Task Force 93 Post of the Month for December 2019! What's interesting is that I didn't nominate it! Someone else read the posts on our website and decided this post was worth the award.

Click here for the entire announcement.

Thank you for making USS Atlantis what it is today!
Latest Mission Posts
Mission: Episode 3- Crime and Punishment
Posted on 19 Feb 2020 @ 4:57pm by Lieutenant Leland Hawksley

[ON:]


"Gate 09, Canadian-Heavy 860. This is Pearson control. You have a pass for a pre-departure check." The communications speaker on the left side of Leland's flight cockpit sputtered.

Looking over his cockpit record book, Leland was seated relaxed into the large controls of the Boeing 747-800. The larger the…
Mission: Episode 3- Crime and Punishment
Posted on 27 Feb 2020 @ 10:00pm by Lieutenant Leland Hawksley & Captain Yulin Rael
ON:

Leland was slowly sticking his puck around on the ice. He was gently doing circles around the ice. He was thinking things through, and often was the case he did his best noggin joggin on the ice.

"No. I can't see that." He thought through marriage. He loved Amelia,…
Mission: Episode 3- Crime and Punishment
Posted on 18 Feb 2020 @ 7:38pm by Ensign Nicolette Blanchet & Lieutenant Leland Hawksley
ON:

Taking a seat in the cafeteria. Leland noticed a familiar figure in the corner over by one of the windows. Those were the quiet reflection windows. Often staff who took those seats, wanted to be alone. A sort of unspoken creed of the canteen.

Leland watched her from afar,…
Mission: Episode 3- Crime and Punishment
Posted on 17 Feb 2020 @ 1:09pm by Lieutenant Keri Kelea & Petty Officer 2nd Class Amelia Wilde
{ON}

Keri had arrived at Leland's quarters, she hadn't managed to get to see Amelia the previous evening but as she entered Leland's quarters she was glad to see Amelia sitting up and eating. She smiled as she walked over to where Amelia was resting on the sofa. "Hello Amelia,…
Mission: Episode 3- Crime and Punishment
Posted on 04 Feb 2020 @ 4:36pm by Petty Officer 2nd Class Amelia Wilde & Lieutenant Leland Hawksley
{ON}

Having convinced Dr Zuub that she would feel better out of Sickbay, Amelia hadn't felt like being alone so she made for Leland's quarters hoping he wouldn't mind some company.

Leland sat in his quarters having had finished a bowl of cereal, wearing his boxers, and a hockey jersey…